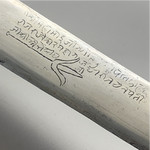 Google + Natural Remedies
People have been using natural remedies, for centuries—to ease headaches, toothaches, sore throats, and everything in between. And while natural remedies are the go-to answer to some, others turn to time-tested home remedies to ease their troubles.
Of course, it's always a good idea to visit a doctor if you're having serious symptoms, these natural and home remedies can provide relief for all those little aches and pains - and the internet is helping us find out how.
Now, to be clear, by definition home remedies and natural remedies, differ slightly.
How? Well, home remedies often include a more comprehensive combination of therapies, such as massages, baths, compresses, and therapeutic exercises along with use of natural extracts. While natural remedies typically refer to the use of extracts of substances of plant and animal origin for the treatment of diseases and ailments and are commonly found in teas, capsules of plant extracts and essential oils.
However, to look at this holistically, we used Google trends data from the last 12 months to examine the most commonly searched pairings of the word "remedies" which works for both natural and home, and ailments in America, as well as the most prevalent ailments by state.
The top 10 most commonly searched ailments for those seeking natural remedies were sore throat, constipation, heartburn, cold sore, headache, cold and flu, ear infection, upset stomach, sinus infection, and nausea.
We also took a look at this data state by state, and we noticed some interesting trends. In nine states—Nevada, Wyoming, Colorado, South Dakota, Nebraska, Kansas, Iowa, Pennsylvania, and New York—natural remedy seekers were mostly searching for home treatments for cold sores. Home remedy seekers in seven states—Alaska, Utah, Hawaii, Indiana, Michigan, Ohio, and Virginia—were looking for sore throat cures. Another group of seven states—Idaho, Minnesota, Illinois, South Carolina, Vermont, New Hampshire, and Massachusetts—were looking for natural remedies for cold and flu relief. Five states most commonly searched for nausea remedies—Washington, Louisiana, Tennessee, Georgia, and Florida—but just California and New Mexico were looking for natural ways to relieve their diarrhea.
There were a couple interesting one-offs, like Texas (the only state to search most for urinary tract infections) and Mississippi (the only state to search most for yeast infections).
We also looked into what kinds of remedies were actually effective for their commonly Googled pairings. Most of these remedies had mixed results of effectiveness, except for just two: chamomile and magnesium. Remedy seekers commonly searched for chamomile for trouble sleeping, nausea, cold and flu, gas, heartburn, and acne—and it has been shown to be effective for all of these. Magnesium has been shown to be effective for constipation, headache, cramps, blood pressure, and blood sugar. Ginger was in a close second, which is shown to be effective for heartburn, cramps, bloating, sore throat, headache, constipation, and sleep and can also ease the symptoms of cold and flu as well as constipation.
Other effective natural remedies were fennel, which can be used to help an upset stomach and nausea; baking soda for symptoms of a UTI, gas, and toenail fungus; Himalayan salt for constipation, acne, and high blood pressure; cinnamon for bad breath, headaches, and inflammation; olive oil for rashes, diabetes, constipation, diaper rash, and eczema; and tea tree oil for ringworm, scabies, dandruff, and warts.
Many of these types of remedies, both home and natural, had mixed results or had no evidence of effectiveness, but out of all the remedies, cranberry juice was the least effective of all. With no evidence of effectiveness that it can help symptoms of UTI, constipation, cramps, gout, kidney infection, or acne.
Both home and natural remedies certainly seem to be helpful for certain minor ailments, so it seems you should always have a few of these effective products on hand at home, keeping in mind that in many cases it's always best to consult with a physician.
webMD
Reader's Digest
The National Institute of Health
Drugs.com
May Clinic
Science News
Journal of the American College of Nutrition
Indian Journal of Physiology and Pharmacology
The Journal Archives of Oral Biology
Archives of Dermatology
Australasian Journal of Dermatology
Arizona State University
Healthline