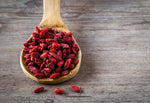 Vitamin C is key to bright, glowing Summer skin
Welcome to Summer 2020. After these past few months of extraordinary times, we are more than ready to get out and glow and the key to that bright, healthy, glowing skin we dream about is Vitamin C.
The combination of hydration, sleep, exercise, UV protection, proper nutrition, and the addition of a high concentration Vitamin C serum, like AVYA Skincare's Anti-Aging Power Serum, according to the Huffington Post, can deliver remarkable results!
Why Vitamin C? According to Allure.com, Vitamin C is the "Holy Grail" of skincare and it is one of the most powerful beauty molecules for these key reasons:
It is an amazing antioxidant that reverses DNA and structural skin damage, reducing inflammation and the appearance of fine lines and wrinkles.
It helps regulate the production of melanin, which results in even-toned, radiant skin.
It powerfully stimulates collagen production – and can help neutralize free radicals
Our products go one step further to treat your skin on a deeper level and quickly allow your natural radiance to shine through.
Our Anti-Aging Power Serum was developed for maximum effectiveness by combining Vitamin C with our exclusive blend of ancient botanicals including peony, turmeric, and neem extracts, into a ground-breaking nanotech molecule that releases into the skin for unparalleled bioavailability.
How? Our products, like many others, contain active ingredients, which can become unstable and therefore less effective, over time. Where we differ is that AVYA products are delivered in microscopic cocoons that protect the sensitive active ingredients from deactivating – until they touch your skin - and then activate - to allow for deep dermal delivery for maximum results and effectiveness.
Our AVYA Anti-Aging Power Serum with Vitamin C was formulated to be a powerful anti-aging product with pure micro-encapsulated Vitamin C to help boost radiance, promote collagen production, address skin texture and tone, reduce inflammation, and the appearance of fine lines and wrinkles. It is extremely effective, light and easily absorbed. Perfect for morning or night application.
In addition to Vitamin C, this product contains Hyaluronic Acid (to minimize the appearance of fine lines and wrinkles), Vitamin A (to promote cell turnover rate for a radiant glow), Niacinamide (Vitamin B3) (to reduce pore size and improve skin texture), Glutathione ( a powerful antioxidant to aid in skin restoration and brightening), Salicylic Acid (helps reduce acne and smoothes skin), Vitamin E extract(to improve the appearance of fine lines and wrinkles and Yeast extract (to calm and soothe skin). Dermatologists in Vogue have suggested that Vitamins C and E in conjunction with each other work to stabilize, fight free radicals, and boost collagen production while still being gentle enough for sensitive skin types.
Our AVYA Skincare Anti-Aging Power Serum is an effective non-invasive treatment packed with powerful antioxidants that help restore skin radiance, tone, and brightness for more youthful looking skin. We've combined the power of this serum with our Eye Bright Cream in our Essential Anti-Aging Skincare Set to give you even more anti-aging benefits.
Enjoy your Summer - and don't forget your UV protection - hydrate, sleep, exercise, eat well - and use AVYA Skincare's Anti-Aging Power Serum with Vitamin C daily - now get out there and glow!