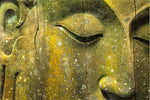 Summer Skincare Tips for Every Skin Type
How to create the best Summer skincare routine for your skin type
Preparing your skincare routine in anticipation of the coming season is a great way to ensure that your skin is getting the right care year round. We want to share ways that you can prepare your skincare routine for the upcoming Summer months, so keep reading to learn more.
At AVYA we create products for every skin tone and texture. Our formulas are a balance of ancient Ayurvedic botanicals and the most advanced technology in skincare science. We source high quality ingredients that have been used in the science of Ayurveda for thousands of years to heal skin from the inside out and combine them with medical grade actives that are proven to fight skin damage and premature signs of aging. 
The warmer months of Spring and Summer often come with more time spent outdoors, which means that our skin is increasingly exposed to the sun and other environmental stressors like pollution and free radicals that can leave skin lackluster and in need of repair. The right skincare routine for Summer will account for increased sun exposure by including more products with protective ingredients. The Summer also comes with increased humidity, which means less need for heavier formulas that  we should be using to lock in moisture in our winter routines. Creating the right summertime skincare regimen for your skin is easy and worthwhile to maintain healthy, glowing skin all year.
Summer skincare for oily skin
Summer is a great time for kicking back and enjoying beautiful weather, but if you have oily skin, you find yourself spending extra time thinking about how to prevent your complexion from looking overly greasy. Here are some ways to 
Use a lightweight moisturizer that contains sun protection. Sun protection is key for any skin type but SPF's can often leave skin feeling greasy and shiny. AVYA's

Day Moisturizer

contains SPF 20 and leaves skin matte creating the perfect balance of moisture and protection. 

Exfoliate your skin 2 to three times per week. Keep in mind that over-exfoliation can lead to more oil so use discretion. 

Invest in a travel friendly facial cleanser. When you're traveling or on-the-go, a great cleanser can save your skin in a pinch. AVYA's

Discovery Set

includes a travel-sized version of our best-selling

Gentle Cleanser

. Its moisturizing and protective balance of Ayurvedic botanicals neem, peony, and turmeric makes this non-foaming cleanser a

fan favorite

. 
Summer skincare for dry skin
When you have dry skin, you want to be sure to find products that will protect your complexion while preventing the damage that can come from a lack of moisture.
Use a Gentle Cleanser that removes impurities without stripping your skin of necessary oils. 

Continue to use a heavier moisturizer in your night routine to lock in moisture and repair skin damage while you sleep. Try AVYA's

Night Moisturizer

with Vitamin A to boost hydration, speed up cell turnover and prevent hyperpigmentation which happens more easily during Summer months. Be sure to follow up with a Day Moisturizer that contains SPF. 
Summer skincare for combination skin
Combination skin can be tricky when trying to maintain moisture in some areas while trying to avoid grease and shine in others. It's important to look for products that balance and protect your skin from damage. 
Use a gentle cleanser that doesn't strip your skin of moisture. 

Fight sun damage before you even step outside. Use a serum that contains hydrating qualities before applying a lightweight moisturizer with sun protection or broad spectrum SPF. AVYA's

Anti-Aging Power Serum

is packed with antioxidant-rich Vitamin C that prevents dark spots and fights against skin-damaging free radicals. 
Skincare for all skin tones
There are some skincare steps that are necessary for every skin type:
Always use SPF! 
We cannot stress this enough - Never skip sun protection. You should wear sunscreen all year round, but especially during summer months when you're enjoying the sun. It's recommended to reapply sun protection every two hours to guard against the effects of the sun's UVA and UVB rays. 
Drink water 
Your body sweats more in warmer weather and maintaining hydration is important for optimal health. This includes skin health. If you notice that your skin is extra dry or extra oily, it could mean that your body is reacting to a lack of hydration. Make sure you're drinking enough water. 
Wear protective clothing
A wide-brimmed hat, sunglasses, and lightweight cover-ups are all great accessories that provide protection against the sun's rays.